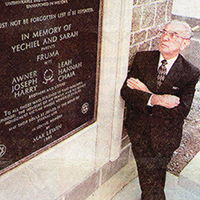 As we prepare for 2018's Beckley Holocaust Remembrance Day, it is fitting to look back at the dedication of the Lewin Family Bell Tower on October 20, 1996.  Two articles and two editorials covered the event with one of each occurring prior to the dedication and one of each after the dedication.
The following article is from the October 19, 1996 edition of the Register-Herald and was penned by reporter Mannix Porterfield.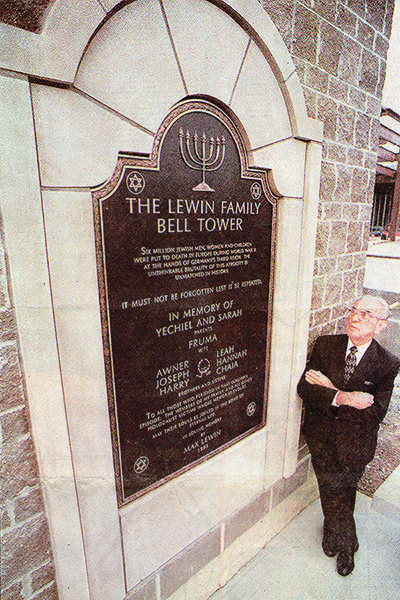 CWV to Dedicate Lewin Family Bell Tower

The College of West Virginia [renamed Mountain State University in 2001] has scheduled a ceremony for 1:30 p.m. Sunday to dedicate the Lewin Family Bell Tower on the South Kanawha Street campus.
Attending the event will be CWV President Charles Polk, Rabbi Isadore Wein of Temple Beth-El of Beckley and Carolyn Tebo, representing the Holocaust Museum in Washington.
A reception is scheduled after the ceremony in the CWV Student Life Building, Church and South Kanawha streets.
The tower evolved from a project by Jim Silosky, a senior vice president at CWV who is in charge of building additions, to make Shroyer Hall accessible to the handicapped by adding an elevator.
"Jim was clever enough to design an elevator shaft that looks like a bell tower," said Mel Hancock, director of development and alumni affairs for the school.
Uniquely fashioned at the roof, the tower features the college logo and blue glass at the top. A plaque honors the Lewin family. In front is a concrete slab with two park benches. A sunken Star of David is embedded in the center of the slab.
Accenting the tower is a computer-driven carillon chime that rings throughout the day and plays melodies at noon and 5 p.m.
"You could program it to play God Bless America on July 4, 1999, and it would do it," Hancock said.
Early on, Hancock explained, Max Lewin was a "prime candidate" for the plaque honor in deference to his late brother, Harry, an amputee.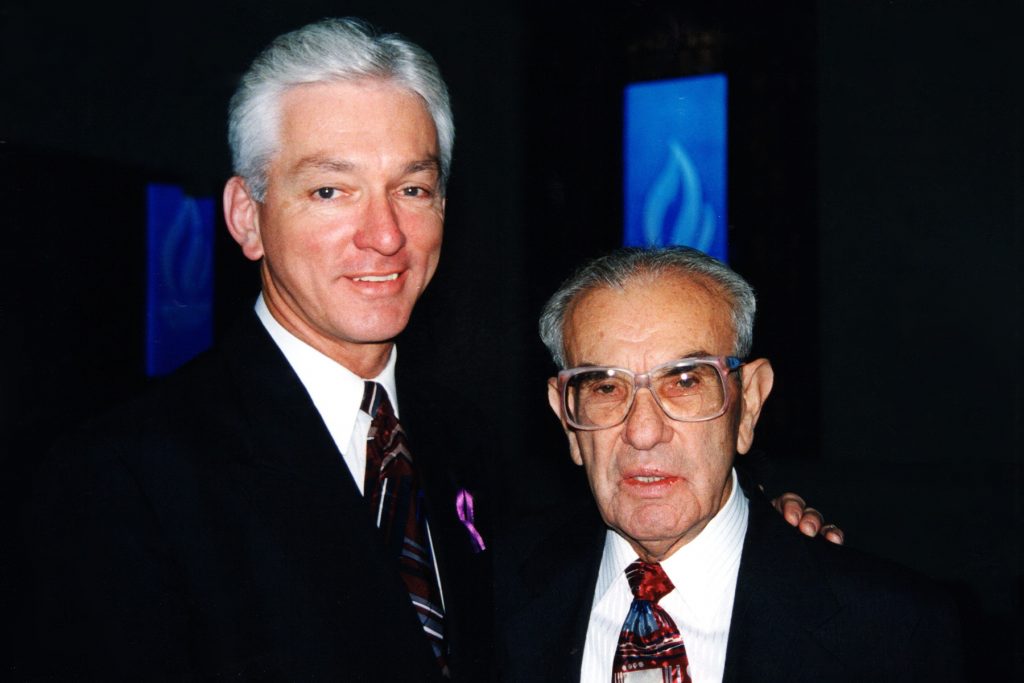 After World War II and the loss of his family during the Holocaust, Lewin joined his brother in Beckley. Lewin took his first classes in English from an instructor at Beckley College, the predecessor to CWV. He then became involved in the home remodeling business.
Today, at 76, Lewin still runs his late brother's clothing store, Harry's Men Shop on Neville Street.
---
The Beckley Annual Holocaust Remembrance Day (Yom HaShoah) will be April 15, 2018 at 1:00 PM at West Virginia University Institute of Technology's Carter Hall (322 South Kanawha Street, Beckley, WV). We'll be showing a never-before-seen video of Max Lewin telling his story. Join us as West Virginia Remembers the Holocaust.